Birmingham Parents Support Group - FFLAG
August 1997
Birmingham Parents Support Group, is a branch of Families and Friends of Lesbians and Gays [(FFLAG)]

FFLAG is a national organisation established as a national umbrella group in 1993 for the growing number of parents support groups round the country. One of the first was formed in Manchester in 1986. FFLAG has a continually growing national voluntary organisation and registered charity. It has telephone helplines and parent support groups across the UK, FFLAG members are parent of lesbian, gay or bisexual sons and daughters. The groups offer support to parents in coming to understand, accept and support their children with love and pride.

Birmingham Parents Support Group, established in 1997, is one of the largest local parents groups in the country.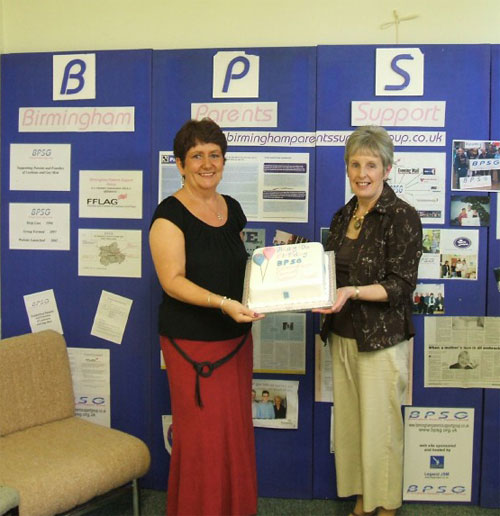 At the Pride 2001 Festival Birmingham Parents Support Group
Chair, Maureen Brennan was one of the invited speakers along with the Lord Mayor and Angela Mason. See article.

In 2002 two members of Birmingham Parents Support Group also took part in an event to look at how to reach out to parents of gay children in black and minority ethnic families, organised by NAZ, a social exclusion and health project which looked at issues of sexuality and sexual health in black and minority ethnic communities.

In 2003 they invited Estelle Morris, MP for Yardley and former Minister for Education, to a special meeting, and discussed issues including Clause 28, homophobic bullying, and the need for mentoring and support for gay children in schools. (Article)

The Birmingham group hosted FFLAG's national conference in its tenth anniversary year, in October 2003, in the Council House. Speakers included Michael Cashman, MEP and Angela Mason

See memory from Jane Clayton, Chair of organising committee scanned file…

See memory from Jackie Russell, article re the conference,

See various photos and pictures sent.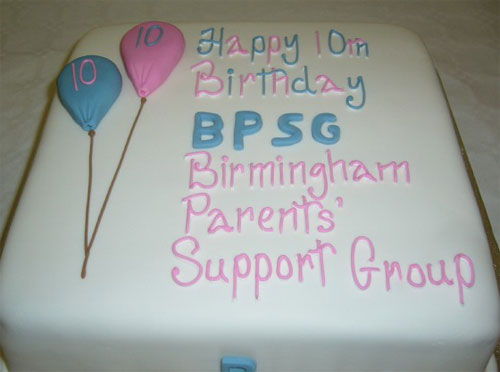 Have a memory of this? Signup today and tell us about it! or login!