Women's (feminist) groups and organisations
January 1970 to December 1989
During the seventies and eighties a large number of women's groups and organisations were set up in Birmingham, which took up, discussed, campaigned, fund-raised, or carried out direct actions on a very wide range of issues. Some were directly about combatting women's oppression, e.g. Women Against Violence Against Women, (WAVAW), while others were a woman's take on a wider issue such as Women Oppose the Nuclear Threat (WONT). Many of these, to a greater or lesser degree, had a large contingent of lesbian feminists involved.

Others included the various Birmingham Women's Newsletter collectives, Lesbian Line, the Patriarchy Study Group, and the Women's Refuge group.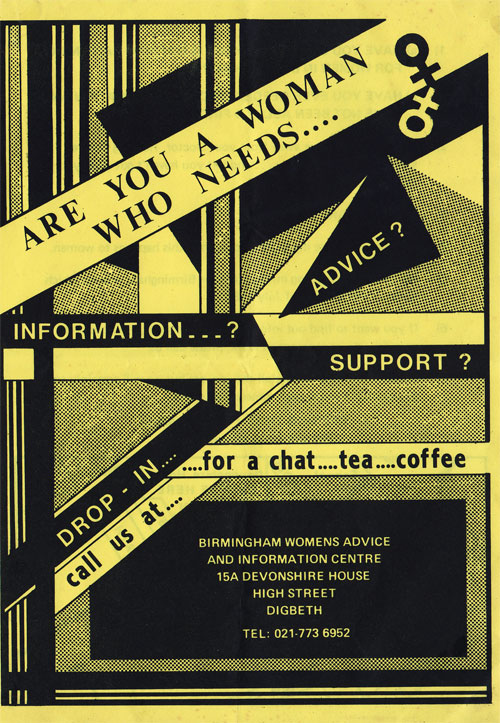 Have a memory of this? Signup today and tell us about it! or login!